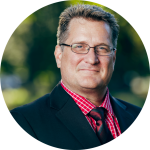 917-250-5382
---
About Duane
Duane Egyud is a licensed real estate agent with the Queens Home Team at Keller Williams Realty Landmark II. As a sales agent on the team, Duane is responsible for ensuring that every customer and client he works with receives the superior level of service they deserve. Duane understands that buying & selling real estate is one of the most significant decisions people ever make, and as a result, he takes his career very seriously.
If you ever have a chance to meet Duane, you'll immediately note a high level of professionalism and knowledge. Duane knows Queens, he knows the market, and he knows how to give people realistic expectations. Duane works very efficiently and does not like to waste time so he does a lot of due diligence and work up front in order to make sure he can help his clients accomplish their goals in a timely manner. Duane is one of our highest performing individuals because he values his time as well as his clients'. As the old saying goes, "the goal is to work smarter, not harder" and Duane is all about working smart to make sure his clients' are happy!
Rest assured, if you decide to work with Duane, you'll be in good hands, with someone who cares!
Make an Appt
Specialities
Duane Egyud has experience with all types of real estate in Queens, however his speciality lies in the residential, luxury, and 1031 exchange sectors. Many of Duane's clientele are buying or selling 1-3 family homes, or they are looking to identify new investment properties to satisfy a 1031 exchange in Queens. Duane also works with affluent buyers who are looking for Mansions and Luxury Homes in Queens NY.
Experience
Duane Egyud is a Queens real estate expert with 2+ years experience and over 20 transactions closed. Duane has dealt with all types of transactions ranging from Coops, Condos, 1 Family Homes, Multi Family Homes, Luxury Homes, Vacant Land, and even Commercial Properties.
Work History
Duane Egyud entered the real estate industry in 2015 after working in the Hospitality industry for 20 years. All of these years in the hospitality industry gives Duane a unique and service driven approach to his business as a Queens realtor.
Education
Duane earned a Bachelor's Degree in Speech and Theatre from Montclair State University in New Jersey. In addition to this formal education, Duane also makes sure to teach and attend training constantly in order to keep up with the ever changing real estate market in Queens. This collection of knowledge and experience allows Duane to provide the superior level service his clients deserve!