by George Herrera, Realtor and Co-Owner of the Queens Home Team at Keller Williams Realty.
Every house has value, regardless of it's condition. The question is, how much value? There are several factors that affect the value of 1-4 Family Homes here in Queens, and it's important to note that Appraised Value is different than Market Value. Appraised Value is the value of your home as assessed by a licensed real estate professional or appraiser. This value is based on comparable sales within the last 3-6 months. Market Value on the other hand, is more emotional, and defined simply as "what a buyer is willing to pay for your home". So, what is the appraised value and market value of your home? Below is a list of factors that are used to determine both values in Queens, NY.
LOCATION

Location, location, location.The golden rule of real estate rings true here in Queens. Every neighborhood is different, and even the same neighborhood can have sub-divisions within that neighborhood. For this reason, it is best to compare your home, to similar homes within a quarter mile radius of you. Being that Queens is so densely populated, we find that a quarter mile gives you the best comps. Once you go outside a quarter mile, you tend to spill into different neighborhoods and sub-divisions.
BUILDING SIZE & GROSS LIVING AREA (GLA)
Let's face it, it's very hard to make your property bigger. Most buildings in Queens were built a long time ago, and most homeowners keep the existing structure. Now of course you can add extensions and(or) build up, but the truth is that most homeowners don't go to those extents just to make their homes bigger. Therefore, it's important to compare your home, to other similar size properties (i.e. similar building size & GLA). In a county as densely populated as Queens, space is a premium, so 200-400 sq ft in added living space can add substantial value.
Curious what your Home is worth right now? Click here to schedule a Free Appraisal.
LOT SIZE & ZONING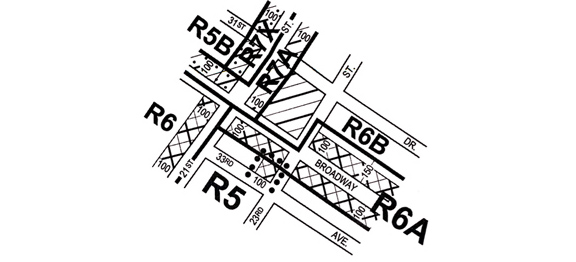 Queens is one of the most popular counties in New York City so it's no surprise that developers are scrambling to find big lots with the right zoning in order to build something that will provide them with a great return on investment. As a result, your lot size and zoning can add value depending on the area, FAR, buildable square footage, etc. It's important to understand what your zoning is and what your FAR is because depending on what it is, your property value may be increased substantially.
UPGRADES & RENOVATIONS
Condition plays a major factor in the value of a residential home. This is common knowledge, however, many homes are not fully renovated so it's important to understand how appraisers & real estate professionals make adjustments for different upgrades, renovations, etc. Some improvements add value, some don't. Some aspects of the home that are in bad condition can hurt the value of your home, and some others don't. Therefore, it is important to compare your home to other similar size homes, in the immediate area, and in similar condition. These will be your best comps.
Thinking of Buying a Home in Queens? Click here for a list of all public and private homes for sale in Queens NY.
Blog Courtesy of George & Abigail Herrera w/the Queens Home Team at Keller Williams Realty Landmark.
BUY: www.exclusivequeenshomes.com | SELL: www.queenshomeselling.com