Queens Real Estate Market Report April 2019, courtesy of the Queens Home Team at Keller Williams Realty Landmark II. Looking for a real estate agent in Queens NY? Let the Queens Home Team help you with your real estate needs.
---
Call today for a Free Consultation
718-968-5538
---
Market Snapshot
April showers bring May flowers, or in our case, April showers bring May buyers 🙂 We are just a few weeks into the Spring buying season and so far we haven't seen any significant increase in demand. Weather is getting better, inventory is up, and interest rates are low, but for some reason home sales have still been declining. As a matter of fact, March marks the eighth consecutive month of year over year home sale decreases.
We recently read an article from the Gothamist and StreetEasy's regarding NYC's first quarter real estate market report. The articles state that NYC rents hit an all time high in 2019 and they attribute this mainly to an increase in the number of people who are opting out of the current buyers market. It states that more people are "camping out" in the rental market because of speculation that prices will go down in the future. Although Manhattan home prices are down, the good news for Queens' homeowners is that Queens' home prices are still up, albeit at a more modest pace than years past. In fact, over the past 6 months the median home price in Queens has been just up between 1-3% compared to the same month of the previous year. This speaks to the price stagnation and market softening that we've been seeing personally.
This new trend of people deciding to rent instead of buy will likely lead to more declining home sales and more rising inventory. There are already some neighborhoods that are in strong buyer's markets right now, but overall, the market remains fairly balanced. We predict that the rest of the year will remain a balanced market but things can change at any moment so we will continue watching the market keep you in tune with what's happening.
Article links:
Month's Supply
What is Month's Supply? Months of supply is the measure of how many months it would take for the current inventory of homes on the market to sell, given the current pace of home sales. For example, if there are 50 homes on the market and 10 homes selling each month, there is a 5 month supply of homes for sale.
Months of supply is a good indicator of whether a particular real estate market is favoring buyers or sellers. Typically, a market that favors sellers has less than 6 months of supply, while more than 6 months of supply indicates an excess of homes for sale that favors buyers.
Month's Supply in Queens NY
Homes on the Market: 4,741
Homes selling each month: 657
Month's Supply: 7.2
---
Curious how these numbers affect you? Request a Local Market Report today.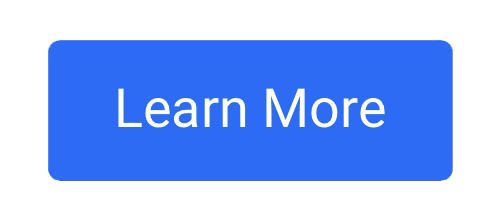 ---
New Single Family Homes for Sale in Queens

Interest Rates
Getting a mortgage just became cheaper, given the Federal Reserve's decision to put a moratorium on interest rate hikes this year. Economists predict that this decision will stimulate mortgage demand and, therefore, increase home sales in the second quarter CY2019.
Yields on U.S. Treasury notes primarily influence mortgage rates; however, the Fed and the state of the economy also impacts long-term fixed mortgage rates. Locking in the Fed benchmark rate will be more beneficial to homeowners with adjustable-rate mortgages (ARM), and home equity lines of credit (HELOC), which are affected by the prime rate.
Source: moneyandmarkets.com
Queens Home Sales
The Long Island Board of Realtors reported a total of 595 home sales during the month of March. This was UP 8.6% from February and DOWN 13.5% compared to the same month last year. Over the last 12 months, Queens home sales are DOWN 4.7%.
---
Thinking of Selling in the next 6-12 Months? Schedule a Free Listing Consultation to find out how to best prepare for the sale.
---
New 2 Family Homes for Sale in Queens
Queens Home Prices
The median home price in Queens at the end of March was $560,000, this is UP  1.9% from February and UP 2.8% compared to the same month last year. The median home price has increased by approximately $10,500 since last year. Over the last 12 months, home prices in Queens are up 7.5%.
---
Thinking of Buying a Home in Queens? Speak with a local Realtor who can help line up your financing, find the right place, and look out for your best interests.
---
New 3 Family Homes for Sale in Queens NY
Queens Housing Inventory
There is currently a 7.2-month supply of housing inventory in Queens, this is up from the 6.3-month supply we had last month, and up from the 5.4 month's supply we had in April of last year. As for active listings for sale, currently there are 4,741 homes for sale in Queens. That's UP 1.1% from last month, and UP 26.4% compared to the same month last year. To put that into perspective, last year at this time there were a total of 3,751 homes for sale in Queens.  
Queens real estate market report provided by the Queens Home Team at Keller Williams Realty Landmark II.
About Us
The Queens Home Team is a group of friendly, service driven real estate agents in Queens NY. Our team members are not only experts at what they do, but more importantly, they are driven by their desire to help people. The team approach is what truly separates us from the average Queens broker, because while most agents are one person doing several things, we have several agents doing one thing, and being great at it! This ensures expertise throughout all stages of the transaction and allows us to provide the superior level of service our clients deserve. We understand that real estate is a service industry, therefore we treat it as such. Rest assured that when you work with the Queens Home Team, you'll be in good hands, with people who care 🙂
*The opinions expressed in This Queens Real Estate Market Report are intended to supplement opinions on real estate expressed by local and national media, local Queens real estate agents and other expert sources. You should not treat any opinion expressed on this report as a specific inducement to make a particular investment or follow a particular strategy, but only as an expression of opinion. The Queens Home Team at Keller Williams Realty Landmark II does not guarantee and is not responsible for the accuracy or completeness of information, and provides said information without warranties of any kind. All information presented herein is intended and should be used for educational purposes only. Nothing herein should be construed as investment advice. You should always conduct your own research and due diligence and obtain professional advice before making any investment decision. All investments involve some degree of risk. The Queens Home Team will not be liable for any loss or damage caused by your reliance on information contained in this report.