Queens Real Estate Market Report August 2019, courtesy of the Queens Home Team at Keller Williams Realty Landmark II. Looking for a real estate agent in Queens NY? Let the Queens Home Team help you accomplish your goals.

718-968-5538
Market Snapshot
Summer is almost over and a lot of people seem to be taking their end of Summer vacations. On the real estate side, things do tend to slow down a bit in August but all in all we have remained pretty busy. Our listings have been showing consistently, however, offers have been pretty scarce. All in all, we are seeing a market where the mindset has shifted. Buyers seem to think that the market is on their side, and as a result, they don't seem to be as motivated as they were in years past. The numbers reflect this as well because home sales have been consistently below year ago levels for most of 2019. In July, homes sales were actually 12.2% below that of July 2018. This is not due to a lack of supply because inventory was actually lower by about 1,000 homes last year. Over the last 12 months homes sales are down about 7% so there is definitely a slight weakening in demand.
As for home prices, the median home price in Queens dropped in July, and it marks the third time this year that we've seen the median home price fall below that of the same month last year. Residential home prices seem to be flat compared to 2018, while condo prices dropped, and coop prices rose. Over the last 12 months, home prices are up 3.6% so that goes to show you how prices have stagnated over the last 12-18 months.
Regarding interest rates, they're still extremely low so if you are in the market to buy or refinance, now is the time. The difference now is that even with these very low interest rates, we aren't seeing a huge spike in demand. We do see a lot of buyers out there looking, but they don't really seem to be making offers. For example, we recently listed a renovated single family house in Cambria Heights (asking $549K) and within the first two weeks, we had 31 private appointments to view it. This is a lot of activity, however, of these 31 viewings, we only received two offers. This can give you an idea of the buyer hesitancy that we're seeing.
And lastly, regarding the inventory levels in Queens, it has remained pretty flat at just over 5,000 homes for sale. It is higher than 2018 levels, but still significantly below the 8,000+ homes we had on the market back in 2012. Month's supply in Queens is currently at 7.8 months. This means that the market is slightly in favor of Buyers but it is not a pronounced buyer's market. All in all what we're seeing is more of a balanced market.
We'll continue to watch the market and keep you posted.

Month's Supply
What is Month's Supply? Months of supply is the measure of how many months it would take for the current inventory of homes on the market to sell, given the current pace of home sales. For example, if there are 50 homes on the market and 10 homes selling each month, there is a 5 month supply of homes for sale.
Months of supply is a good indicator of whether a particular real estate market is favoring buyers or sellers. Typically, a market that favors sellers has less than 6 months of supply, while more than 6 months of supply indicates an excess of homes for sale that favors buyers.
Month's Supply in Queens NY
Homes on the Market: 5,066
Homes selling each month: 646
Month's Supply: 7.8
Market in Favor of: [ ] Buyers [ ] Sellers [ X ] Balanced
---

Queens Home Sales

The Long Island Board of Realtors reported a total of 690 home sales during the month of July. This was UP 8.5% from June and DOWN 12.2% compared to July of last year.
Specifically, sales for Residential homes was DOWN 18.3%, sales for Condos was DOWN 23.6%, and sales for Coop apartments was UP 4.9% compared to the same month last year.  
---
Thinking of Selling in the next 6-12 Months? Schedule a Free Listing Consultation to find out how to best prepare for the sale.

---
Queens Home Prices

In June, the median home price in Queens dropped to $572,000, this is a DOWN 4.6% from June and DOWN 2.9% compared to July of last year. To put that into perspective, the median home price in July of last year was $589,500.  That is a difference of $17,500.
Specifically, the median home price for Residential homes was unchanged, median home price for condos was DOWN 3.2%, and the median home price for coops was UP 12.5% compared to the same month last year.
---
Thinking of Buying a Home in Queens? Speak with a local real estate expert who can help line up your financing, find the right place, and negotiate on your behalf.

---
Interest Rates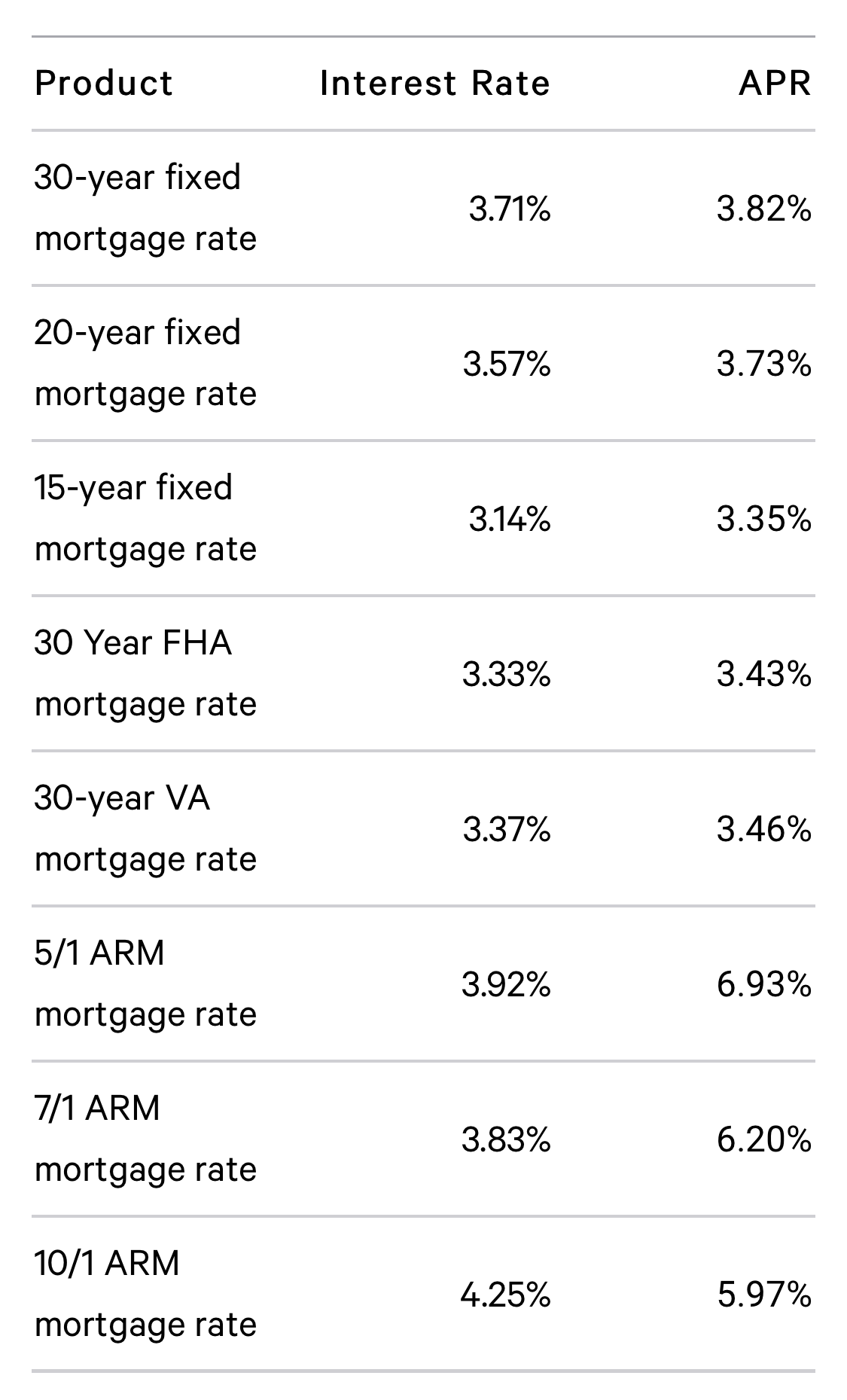 Freddie Mac reported Thursday that the 30-year fixed-rate average was 3.60 percent — exactly where it was last week. Still, this is a record low and has motivated homeowners and buyers. As a result of the low rates, refinancings are on an upswing, jumping 37 percent this week compared to last. In a statement on Freddie Mac's website, the firm noted that the "sound and fury of the financial markets continue to warn of an impending recession, however, the silver lining is mortgage demand reached a three-year high this week." It'll be interesting to see if the housing market continues to be (relatively) insulated from forces like the U.S.-China trade war and that pesky inverted yield curve.
Source: The Real Deal
Inventory

There is currently a 7.8-month supply of housing inventory in Queens, this is down from the 8.1-month supply we had last month, and up from the 6.5 month's supply we had in August of last year. As for active listings for sale, currently there are currently 5,066 homes for sale in Queens. That's DOWN from the 5,090 homes we had for sale last month, and UP from the 4,331  homes for sale in August of last year. To put that into perspective, right now there are 735 more homes for sale in Queens NY.
Queens real estate market report August 2019, provided by the Queens Home Team at Keller Williams Realty Landmark II.
Interesting News
The Trump administration delayed the application of certain tariffs until December. But some construction firms are already feeling the heat. 
Back in May, President Trump ordered an increase in tariffs from 10 percent to 25 percent on $200 billion in Chinese imports. China retaliated with an increase on $60 billion in U.S. goods. According to the National Association of Home Builders, building materials including steel, bricks and aluminum were impacted. 
On Tuesday, the president delayed tariffs on certain goods until December and also eliminated some others. Still, some construction contractors have already seen costs rise and feel that the tariffs have increased uncertainty in the industry, Sylvia Varnham O'Regan reports.
"The bulk of steel imports here in the States come from Asia — China being the primary marketplace — and the tariffs we're seeing have had a gross impact on the overall cost of the trades with which we deal with steel," said Anthony Rinaldi, who heads New Jersey-based the Rinaldi Group. "We've been seeing an increase of about 5 percent on the overall gross value of their numbers. That we've been seeing climbing over the last nine-to-12 months."
The tariffs are just one drop in a larger black cloud looming over the global economy. The Dow Jones industrial average fell around 800 points, or 3 percent, on Wednesday. According to the Washington Post, the drop was in response to what traditionally is a warning sign of recession. For the first time since the big one — the 2008 financial crisis, that is — the returns on short-term U.S. bonds outpaced those of long-term bonds. This scary phenomenon is called a "yield curve inversion" and it potentially reflects a lack of confidence in the economy. Earlier this year Duke University finance professor Campbell Harvey said yield curve is "the last of four horsemen of the recession to rear its head.
Source: The Real Deal
About Us
The Queens Home Team is a group of friendly, service driven real estate agents in Queens NY. Our team members are not only experts at what they do, but more importantly, they are driven by their desire to help people. The team approach is what truly separates us from the average Queens broker, because while most agents are one person doing several things, we have several agents doing one thing, and being great at it! This ensures expertise throughout all stages of the transaction and allows us to provide the superior level of service our clients deserve. We understand that real estate is a service industry, therefore we treat it as such. Rest assured that when you work with the Queens Home Team, you'll be in good hands, with people who care 🙂
*The opinions expressed in This Queens Real Estate Market Report are intended to supplement opinions on real estate expressed by local and national media, local Queens real estate agents and other expert sources. You should not treat any opinion expressed on this report as a specific inducement to make a particular investment or follow a particular strategy, but only as an expression of opinion. The Queens Home Team at Keller Williams Realty Landmark II does not guarantee and is not responsible for the accuracy or completeness of information, and provides said information without warranties of any kind. All information presented herein is intended and should be used for educational purposes only. Nothing herein should be construed as investment advice. You should always conduct your own research and due diligence and obtain professional advice before making any investment decision. All investments involve some degree of risk. The Queens Home Team will not be liable for any loss or damage caused by your reliance on information contained in this report.